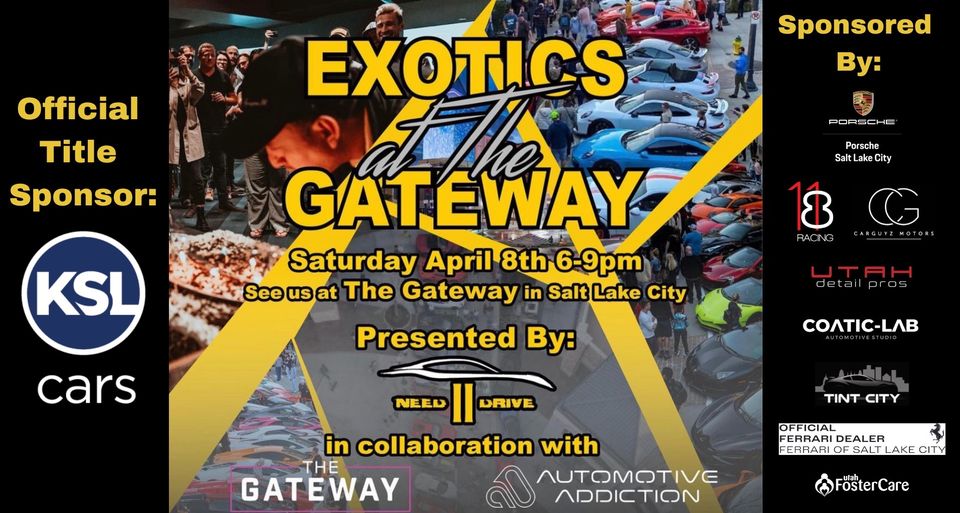 Exotics at The Gateway
The Exotics at The Gateway is on Saturday April 8th from 5pm to 8pm, 18 North Rio Grande Street.
Experience the thrill of being up close and personal with some of the most exotic and rare cars in the world. From Lamborghinis to Ferraris, McLarens to Bugattis, this event is every car lover's dream come true.