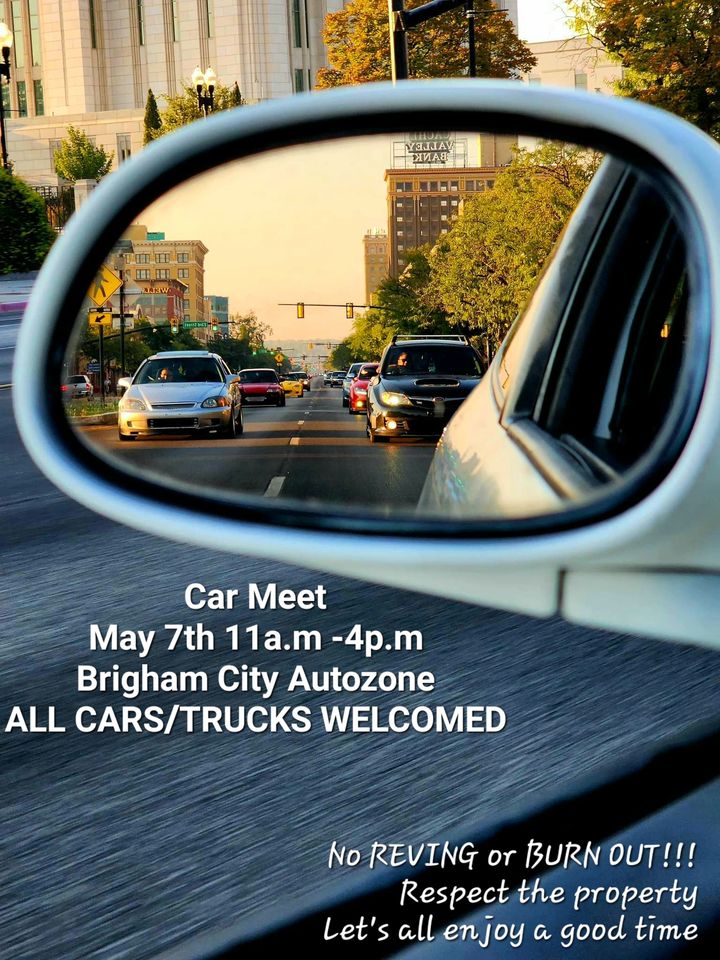 Spring Time Car Meet
The Spring Time Car Meet is Sunday May 7th from 11am to 4pm at AutoZone, 1025 South Main Street, Brigham City.
Hello everyone! I'm the store manager of the Brigham City Autozone and will be throwing a little car meet on Sunday May 7th at my store in Brigham City SINCE WINTER IS FINALLY OVER! EVERYONE is welcome to come by and hang out. There will be a couple of food trucks there also!! Let's make this a big turn out. There is overflow parking at the college if we all make it big!!! I hope to see you all there!